Another gift done, and 2 more started
Here's a drop stitch scarf I started and finished the other day. Not sure who will end up with it, but it's destined to be a Christmas gift: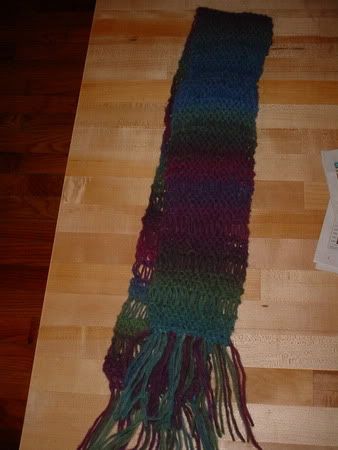 I've since cast on for another one in Red Heart Symphony which is actually knitting up nicely, but it sticks like crazy to my needles.

I've also cast on for another pair of Super Mittens from Weekend Knits, in Landscapes for my SIL.